5 Biggest Challenges Small Businesses Face and how to Overcome Them
Everyone achieves a great milestone when they start a business. However, maintaining the business is a greater challenge that most entrepreneurs have to battle with. Many standard business, whether large or small are faced with so many challenges. These challenges include building a brand, hiring the right people, and so on. Although, there are some that are unique to small businesses – ones most large companies have grown out of long ago.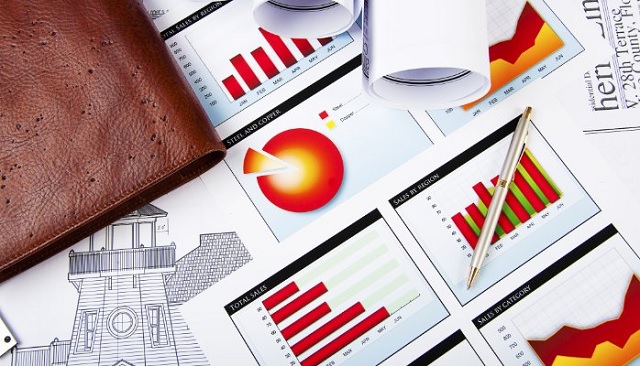 Image source: www.linkedin.com


Below are 5 of those challenges that small businesses face om a regular basis:


1. Cash Flow

Many businesses find it hard to manage a cash flow. It is ideal for a small business to maintain realistic working capital balances to manage the normal trade cycle. Without an understanding of your cash requirements and particularly where your bank is involved with loans, failure to meet the commitments can easily result in a good business to get into trouble. Get good financial advice and take the time to analyze the business risk of failing to meet cash flow commitments before undertaking any new project. Using online invoicing companies such as Acute Invoice Nigeria is also a powerful way to persuade reluctant clients to part with money.


2. Customers

Many companies are in business because of their customers. Customers are the heart of any business. Without customers and the revenue generated your business is just a good idea. The challenge is to attract, retain and maximize your customers? The key to winning new business and retention of customers is providing not only great products or services but adding a great customer service experience. What strategies will you undertake to achieve these objectives?


3. Team

It takes a team to build a successful business. The abilities that can help you launch a business are not the same as those you need to help it grow. It's vital not to fool yourself into valuing your own abilities too highly. The chances are that you'll need to find and hire the best talents to help you build your dream business. You need to learn to build and manage a great team. Reading books especially on leadership skills is one of the most recommended ways to help you build a world class team.


4. Time

Time is an important currency for entrepreneurs. Although, for the average business owner, there are simply not enough hours in a day. All owners are stretched for time. Creating more time means saying no occasionally and focusing on what is essential for success. This is where a smart business owner will engage with an Advisory Board or business mentor to focus on what is critical and what are distractions remembering to always maintain a sustainable work life balance to stay alert and not burn out. Learn to spend time like money. The best way to effectively manage your time is to create a to-do list of all that needs to be done in a day and try as much as possible to say no to all form of activities and distractions that were not budgeted for.


5. Innovation

For a business to grow, they either innovate or die. Although small business owners can be so busy they forget to keep up with current innovations in their sector. When you're scheduling your week, don't forget to allocate time to track competitors and undertake awareness-raising activities such as reading (or writing) blog posts. Create Google Alerts, use Twitter hashtags to keep up with what's trending, and mine the wealth of free, and very targeted online information out there. Staying innovated as a small business owner involves being able to quickly adapt to changes that may occur in your line of business and always seek means by which you can always leverage technology in building a better business.

Posted 11:59am, Mon 28th August, 2017 by Hexgear
| | | |
| --- | --- | --- |
| | | 2 comments |
Discover The First African Presidential Library (OOPL) Lagos, Nigeria.
by flyboku posted 11:16am, Thu 4th January, 2018

| | | | | | | |
| --- | --- | --- | --- | --- | --- | --- |
| | | 0 | | | | 0 |
The Olusegun Obasanjo Presidential Library is a library owned by Chief Olusegun Obasanjo, the former President of Nigeria.

The OOPL is located at Presidential Boulevard Way, Oke Mosan, Abeokuta, operating within the hour of 9AM–5PM daily. OOPL was established 2017. Former president Olusegun Obasanjo conceived in 1988, the idea to establish the Olusegun Obasanjo Presidential Library remained just an idea until 10 years later when Chief Olusegun Obasanjo rode from prison to the State House as Nigeria's second elected Executive President. He later, established the Office of Presidential Libraries with a stated mission to see the OOPL idea translated into reality.

On November 12, 2002, the Olusegun Obasanjo Presidential Library Foundation was incorporated as a non-profit organization to advise, promote and encourage the establishment, growth and development of the Library, to coordinate its activities and provide support for its programs. The Foundation's Board of Trustees was charged with mobilizing private sector interest and funding to construct, furnish, maintain, and protect the Library's complex buildings and its holdings.

The presidential library's complex is strategically located at the intersection of two major roads that lead into the city of Abeokuta from two different directions, namely:-

The Presidential Boulevard
The MKO Abiola Way.

The first leads to Lagos, Nigeria's commercial hub, and the second leads to Ibadan, formerly the largest city in Nigeria and West Africa. This complex is about 32 hectares, which lay in the immediate vicinity of the Federal High Court, the City Stadium, the Federal and State Governments' Secretariats, a golf course and several high-brow residential estates.

The construction of the complex presented a lot of environmental and physical challenges because of the site's unique topographical formation. Almost 47 per cent of the site is covered with outcrops of igneous granite rock formation.
The shape and outlook of the rock formations are impressive and interesting. A plateau-like formation serves as a natural helipad. Others form hillocks that create an excellent view of the entire complex and major areas of the surrounding cityscape. The site is not all rock. A swift stream empties into a small swamp and was dammed to provide water and electricity. The dam is one of the highlights of any visit to the library complex.

The Presidential Library was planned with the burden of being the first of its kind on the continent. Several revenue-generating tourist centres are included in its design. They generate the funds that keep the gates open.
Why you need to consider a visit to Kenya for your next vacation
by flyboku posted 9:56am, Fri 16th February, 2018

| | | | | | | |
| --- | --- | --- | --- | --- | --- | --- |
| | | 0 | | | | 0 |
Officially the Republic of Kenya is a country in Africa and a founding member of the East African Community (EAC). Its capital and largest city is Nairobi. Kenya's territory lies on the equator and overlies the East African Rift covering a diverse and expansive terrain that extends roughly from Lake Victoria to Lake Turkana (formerly called Lake Rudolf) and further south-east to the Indian Ocean. It is bordered by Tanzania to the south and southwest, Uganda to the west, South Sudan to the north-west, and Ethiopia to the north and Somalia to the north-east. Kenya covers 581,309 km2 (224,445 sq mi), and had a population of approximately 48 million people in January 2017

Kenya has a warm and humid tropical climate on its Indian Ocean coastline. The climate is cooler in the Savannah grasslands around the capital city, Nairobi, and especially closer to mount Kenya, which has snow permanently on its peaks. Further inland are highlands in Central and Rift Valley regions where tea and coffee are grown as cash crops which are major foreign revenue earners.
The African Great Lakes region, which Kenya is a part of, has been inhabited by humans since the Lower Paleolithic period. By the first millennium AD, the Bantu expansion had reached the area from West-Central Africa. The economy of Kenya is the largest by GDP in East and Central Africa. The capital, Nairobi, is a regional commercial hub. Agriculture is a major employer; the country traditionally exports tea and coffee and has more recently begun to export fresh flowers to Europe.
Below are top 5 reasons why you should re-consider visiting Kenya for your next Vacation

1. The Mecca of the Great Wildebeest Migration in Africa
what is the Great Migration?
Nature's oldest pilgrimage plays out on the endless plains of the Serengeti National Park and the Masai Mara National Reserve, as over a million wildebeest along with gazelle and zebra stragglers charge towards better grazing areas. This is the stage on which the 'greatest wildlife show on earth' plays out, as it is by far the greatest mass movement of land mammals on the entire globe. These mass ungulate herds cross plains and rivers as the seasons change and rain-ripened grasses are depleted in their area, forcing them to move on to the next.
Where is the Great Migration?
The Great Migration generally moves in a clockwise motion through the Serengeti Plains in Tanzania and the Masai Mara Reserve in Kenya, and then back again forming one big circle. The herds' visitors can see is dependent on the time of year and location they are visiting.

When is the Great Migration?
The exact timing and route of the migration changes from year to year and is entirely dependent on the rains.

In January and February, the annual rains hit the Serengeti allowing the female wildebeest to give birth. By March or April, the area has dried out and become desolate again so the massive groupings of animals are forced to move northwards towards Lake Victoria where they begin the mating season. After this, they head towards the Masai Mara in June or July and this is where most people witness the sight of thousands of animals galloping across the plains and crossing the notoriously, crocodile-infested Mara River. River crossings are best seen between July and September. The animals cross back and forth between the two areas during this time. In September, the animals cross back into the Serengeti. After September, there is still a tail end of the migration which lags behind the main herds. If you are late, you can still hope to catch the last of them. The animals then go back to the Serengeti plains from where they started at the beginning of the year.

High Density & Assorted Wildlife Experiences in National Parks & Reserves
Kenya is one of the world's magnificent wildlife destinations! Its parks, reserves and private conservancies are home to some of the highest and most diverse populations of wildlife on the planet. Traveling across vast landscapes bathed in soft morning light, your African dreams unfold before your eyes. Visit the grassy plains and swamp lands of Amboseli National Park to see an iconic scene – elephants silhouetted against the mighty Mount Kilimanjaro on the border of northern Tanzania. Flanking these elegant animals are graceful giraffes, energetic antelopes, buffalos, zebras, hippos, warthogs and many other herbivores. High concentration of predators abounds in Masai Mara National Reserve! Lions, leopards, cheetahs and other powerful hunters thrive on resident prey animals year-round, and the wildebeest migration brings a greater bounty to the plains. Laikipia in northern Kenya offers you the second highest density of wildlife in Kenya, including the Big 5 – elephants, buffaloes, rhinos, lions and leopards.
World-Class Birding at Kenya's Great Rift Valley Lakes
Kenya's wetlands and lakes of the Great Rift Valley are vital ecosystems that support some of the most beautiful and diverse Avifauna species on earth! Stand along the shores of the famous alkaline Lake Nakuru where millions of flamingos gather to devour over 250,000 kilograms of the algae that lends to their brilliant pink plumage. These lesser and greater rosy-colored feathered creatures mingle amongst one of the highest concentrations of long-crested eagles, as well as cormorants, goliath herons, African fish eagles, pink-backed pelicans and other speckled birds, all accounting for only a small sample of the more than 450 recorded species. Lake Bogoria, another of the Great Rift Valley lakes, is one of the richest of Kenya' Important Bird Areas with over 373 recorded bird species. Like Lake Nakuru, the lake attracts millions of lesser and Greater flamingos, but the raptors steal the show in fresh waters lakes like Baringo (one of the 47 counties of Kenya). Soaring high above you, powerful winged hunters scan the water for fish and other edible delights. In a flash, a tawny, steppe or fish eagle swoops down and grabs a twitching prey with its immense talons. Yet another cornucopia( a symbol of plenty consisting of a goat's horn overflowing with flowers, fruit, and corn) of avi-fauna is yours to explore at Lake Naivasha, a freshwater lake that is situated at an elevation of 1890 meters a market town in Nakuru county lying North-west of Nairobi. Set amidst a volcanic landscape, the lake attracts many of the most-desired birds – black herons, great white egrets, black-lored babblers, kingfishers and many other of the over 450 species that have been recorded at the lake. Another smaller alkaline lake is Elementeita (a soda lake, in the Great Rift Valley, about 120 km northwest of Nairobi, Kenya), sandwiched between Naivasha and Nakuru.
Barefoot Escape to Kenya's Turquoise Waters, White Sand Beaches and Isolated Islands
Kenya's coastline and islands are what dreams are made of! The warm, turquoise blue waters of the Indian Ocean lap the shores of long stretches of white sand beaches of Kenya. Small islands like Funzi just beyond the South Coast offer peaceful seclusion away from the hectic pace of life in the modern world. Lamu Island is an enchanting blend of 13th-century architecture where time has stood still. Mombasa gives you the experience of an intriguing island and the attractively unusual charm of a coastal destination on the north and south beaches. Venturing away from the coastal mainland into the city of Mombasa, the aroma of exotic spices fills the air as you pass Swahili houses in labyrinth streets, markets, mosques, churches, temples and other buildings with delicate Arabian architectural details. Other seaside towns in Kenya are Watamu, offering unique coral formations in various bays, and Kilifi, a town that is known for the Mnarani Ruins from the 14th to 17th centuries. A utopian African beach holiday is found on Kenya's many Indian Ocean islands, including Kiwayu, Lamu, Manda, Chale and Funzi. The islands of Lamu enhances your time in East Africa even more as it is the site of one of Kenya's most well-preserved Swahili settlements. These locations not only offer spectacular historic settings, but a discerning vacation for every guest.
Immerse Yourself in Kenya's Underwater World
Kenya is home to the world's second longest coral reef– the Kenyan Barrier Reef! With more than 140 miles of reef stretching from Shimoni in the south to Malindi in the north, there are plenty of places for the quintessential marine exploration trip in equatorial Africa! With an almost endless selection of supreme dive and snorkel sites to choose from, we have the expertise you need to find the unsurpassed coral wildernesses! From the rejuvenating Kisite Marine Park of Mako Koke to the deep wall at Nyuli, Kenya has a destination to every level of a scuba diver – from beginner to advanced! Imagine diving with manta rays and white-tip reef sharks in an oceanic canyon one day and an easier dive in coral gardens the next! For those days when you simply wish to float on the surface, both Mombasa Marine Park and Kisite Mpunguti Marine Parks are the place to see snapper, zebra fish, scorpion fish and other aquatic species that flutter in and out of the colorful and eerie shapes of the coral gardens. As a world-class destination for anglers, Kenya offers the ultimate deep sea fishing experience. Dorado, yellowfin tuna, trevally(a species of large marine fish) and lightning-fast Wahoo(a scombrid fish found worldwide in tropical and subtropical seas) keep amateurs and intermediate anglers entertained. But for more advanced fishing, Kenya offers the chance to catch your own massive billfish – all three marlins (black, stripped and blue), sailfish, swordfish and others.

| | | |
| --- | --- | --- |
| | | Add New Comment |
| | | |
| --- | --- | --- |
| | | Blog Archives |