5 Cool Places to Hangout in Lagos Mainland
Guest post by Sandra Enaholo | Jumia Travel


Tired of commuting to the island every time you want to hangout with your friends or that "special one" in your life? You need not stress yourself. Lagos mainland also has cool places you can go to hangout. You do not necessarily have to go all the way to the island before you can have fun. Below are some cool places you can visit in Lagos mainland:


1. The Orchid Bistro Cafe

The Orchid Bistro Cafe is a top class fine dinning restaurant and cafe situated in the heart of Ikeja. It has a beautiful orchid garden consisting of some of the most exotic plants you can find in Nigeria. This makes it a cool place to hangout. Asides this, the bistro also has a beautiful scenery, making it an alluring sight to all and sundry. Their restaurant offer a wide variety of continental as well as Nigerian delicacies. If you are looking for a place to hangout for afternoon coffee or lunch break, then the Orchid Bistro Cafe is the right place for you. They serve nice cakes and pastries at very affordable prices. Oh, I forgot to add that their breakfast buffet on Sunday is out of this world. You need to go there to experience it for yourself.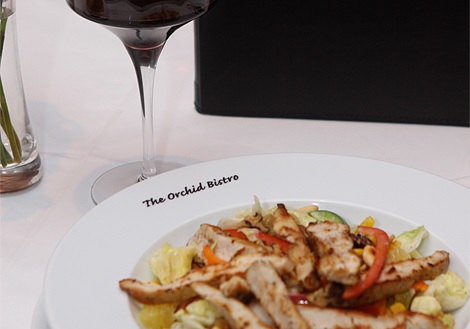 Image source: TheOrchidBistro.net




2. La Mango Restaurant & Bar

Looking for a cool place to hangout with your friends on a fine sunny afternoon? Then La Mango Restaurant and Bar is the right place for you. Situated in Lagos Mainland, La Mango is a restaurant and bar offering a wide range of food and drinks. It is also an excellent location for holding business meetings and having lunch breaks. If you are a lover of sports, then you can come relax and watch your favorite team play while enjoying the company of your friends.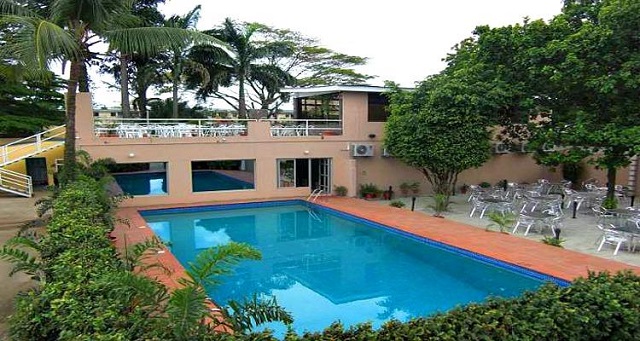 Image source: NillowPages.com




3. Melting Moments

If you are looking for a place to bring that "special one" to, then search no further. Melting Moments is not just notable for its variety of assorted ice cream, but the aura that its environment provides. It has an extraordinary reception and is perfect for romantic dates. It is located in Ikeja City Mall and offers incredibly delicious ice cream.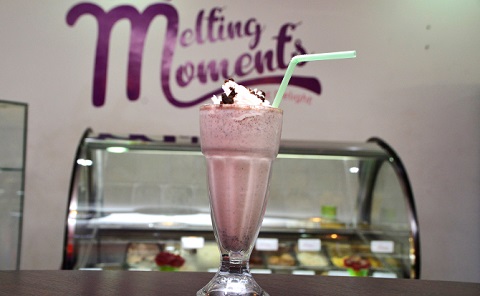 Image source: DealDey.com




4. Rodizzio

Looking to try specially made signature delicacies, then Rodizzio is the place for you. Located in Ikeja, Rodizzio is notable for its delicious signature meals which include unlimited barbeque, platters and Jambalaya rice. It comprises of a lounge bar, cafe and restaurant. Apart from its unique delicacies, the decoration of the ambiance was inspired by the Brazilians' love of meat, the Americans' demand for more, the European healthy living lifestyle and of course the Naija flavour. This blend of different cultures makes it a cool hangout spot on the mainland.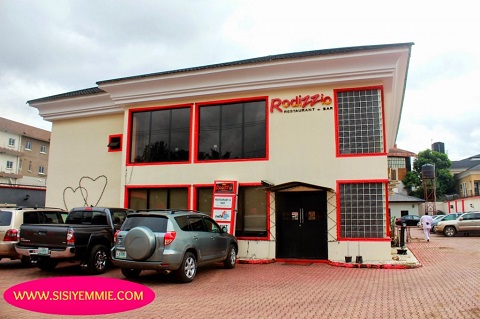 Image source: SisiYemmie.com




5. Rhapsody's

Looking for a perfect place to take your date to, Rhapsody's is your best bet. Situated in Ikeja City Mall in Alausa Ikeja, Rhapsody's is notable for its gorgeous ambiance and romantic setting. With their tastefully prepared meals and outstanding service, you and your date are bound to have a lovely time. More so, Rhapsody's has a variety of drinks ranging from fruit juice to wine that you can woo your crush with.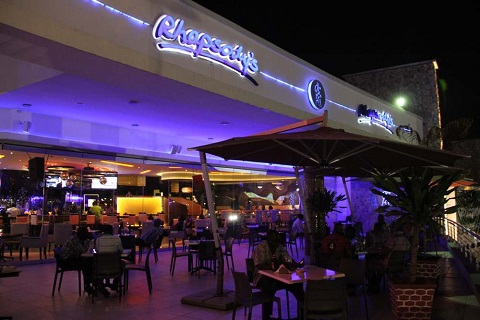 Image source: Nigeria360.com
Posted 5:21pm, Thu 2nd February, 2017 by Hexgear
| | | |
| --- | --- | --- |
| | | 0 comments |
| | | |
| --- | --- | --- |
| | | Add New Comment |
| | | |
| --- | --- | --- |
| | | Blog Archives |