Opportunities for Real Estate Agents on LGTNigeria.com™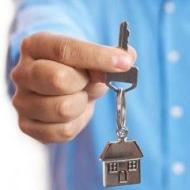 You run or work for a real estate agency in Nigeria. You recently registered with our website as well as added and authored your very own Real Estate Business on our site. You're wondering what's next? How do you take advantage LGTNigeria.com™ to create more awareness, pull more customers, make more sales and get more exposure?

If you fall under this category then I would just like to take a few minutes of your time to enlighten you on some of the many opportunities we have for Real Estate Companies on our website.

At a Glance
The booming Real Estate sector in Nigeria suffers from one major drawback; the availability of on-demand information about real estate in your local area. By real estate in this context i'm referring to land, houses, apartments, offices etc for rent and for sale. Due to this lack of information, most tenants resort to using Agents as a proxy to avoid the very tedious and time-consuming campaign of hunting down the authorities behind to-let and for-sale properties, making contact, background integrity checks, scheduling viewings, house inspections and final decision making.

Several Real Estate Companies have already taken the positive initiative of relocating their content to the web to take advantage of the platform and aid the dissemination of their available properties over the internet.

A Unique User Experience
Most Nigerian real estate websites usually list their for sale/rent properties in a table. Users then have the option of filtering the table by location or price to help refine the navigating experience in search of a property that they like. This can, on many occasion, end up being a very tedious, boring and disengaging process for the user. The point is that even if the user is in crucial need of a new accommodation, their experience on your site will also determine their length of stay. Innovation in the way the data is presented to the user is key.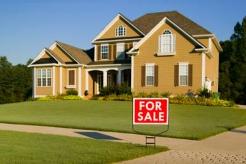 LGTNigeria.com doesn't seek to re-invent the wheel and change how the information is circulated. Our emphasis is more on presentation. We have taken a different approach with the end game of keeping things simple and interesting. For example, we have incorporated Google Maps into the experience to show users where exactly the property their interested in is located and to give them a better feel for not only its location, but also for the surrounding area.

Imagine you are a tenant and you're looking for a house in Surulere. Simply navigate the Google Map to focus on Surulere and reveal all the properties available in the location. See a property your interested in? Click on it to view quick info about it with the option to navigate to the property page for more detailed information. Take note of 3 or 4 properties that you might be interested in and contact the responsible agent to schedule viewings. Looking for a new accommodation would be a breeze if the process was this quick and easy.

We have several sample property listings on our website. You can view a good example here:

http://www.lgtnigeria.com/productCatalog_page.php?id=3637&type=category&query=all

By adding a gps coordinate to your property listings description your Properties will show up on the home page google map. When a customer clicks on the property icon of your listing a summary will popup showing a picture, summarised description and price. They are also presented with the option to view more detailed information. If the customers likes what they see and wish to follow up then they can navigate to your product listing page, your website or contact you directly.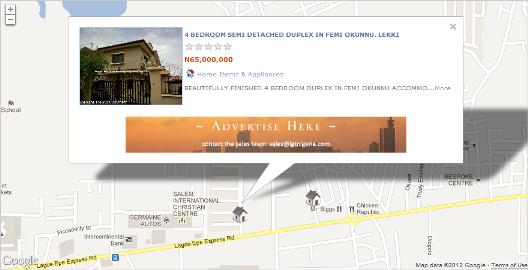 By listing your properties with us, they become searchable on popular search engines like Google, Yahoo! and Bing. We have also incorporated social networking into the experience, giving your customers the option to LIKE your propety (via Facebook) or TWEET about them (via Twitter). The viral nature of these extra features are sure to create more exposure for your properties and increase your customer base.

If you like what you hear and want to learn more then please don't hesitate to contact us. We very much look forward to working with you to create a rich and exciting experience for your customers.

Posted 6:36pm, Mon 13th February, 2012 by Webmaster
| | | |
| --- | --- | --- |
| | | 0 comments |
| | | |
| --- | --- | --- |
| | | Add New Comment |
| | | |
| --- | --- | --- |
| | | Blog Archives |